We are ESG consultants building a sustainable economy with investors, corporations and academics since 2018
At Third Economy, we advance our clients' capabilities, improve corporate sustainability and help build sustainable investment portfolios.
Our company name represents a new emerging economic age based on principles of sustainability and symbolizes the Earth as the third planet from the sun.
Collectively we can build a sustainable Third Economy.
Engage new and existing clients by aligning their portfolios with what they care about
Differentiate yourself and satisfy clients
or beneficiaries by building sustainable investment capabilities with our
ESG consultants
Our mission is to leverage the global capital markets' quest for investment return to create a healthy planet and society.
We empower investors and corporations with capabilities that drive profit and generate positive impact, to accelerate the sustainability of our economy.
Our Third Economy is a sustainable one.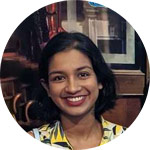 Aditi Busgeeth
Senior Analyst
Akiko Kano
Accounting Specialist
Alakananda Mohan
Senior Analyst
Ann Tartre
Network Partner
Bob McCormick
Senior Advisor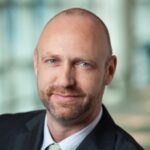 Chad Spitler
Founder/CEO
Charles Twitchell
Research Coordinator
Christopher Nordquist
Senior Advisor
Clare Bassi
Sustainability Research Lead
Colleen Fredericks
Content Strategist
Debbie Gillingham
Partner/Head of Product Management
Deno Marcum
Associate
Eve Glatt
Consultant
Gregory Doering
IT Director
Harry Etra
Network Partner
Helen Lu
Analyst
Jacqueline Rhoades
Partner/Head of Sales
Jose Alfaro
Consultant
Kathleen Marvin
Senior ESG Advisor
Kristopher Seidell
Senior Associate
Madison Jan
Intern
Malin Törnqvist Clark
Partner/Head of Consulting
Manali McCarthy
Senior Associate
Natalie Ganzel
Analyst
Pamela Gramlich
Associate
Peter Yauch
Director of Institutional Sales
Rita Mitjans
Network Partner
Romi Masuda
Partner/COO
Sandra Gordon
Senior Marketing Manager
Sofia Camarero
Consultant
Sueng Youn Shin
Senior Operations Manager
Trever Pearson
Executive Assistant
Tyler Allen
Senior Analyst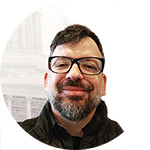 Ken Priore
Chairman of the Board
Dorothy Flynn
Independent Director
Heather Hall
Independent Director
Bryan Hughes
Independent Director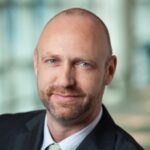 Chad Spitler
Founder/CEO
Dr. Joe Árvai
University of Southern California
Dr. Todd Cort
Yale School of Management
We're always looking for strategic thinkers who share our passion for leveraging the global capital markets to create a healthy planet and society.
Don't see an exact fit? Shoot us a note at jobs@thirdeconomy.com to get in touch.
Are you building a third economy?
To learn more, or for a free consultation, contact our ESG consultants.